Skip to Content
Romance
Irresistible
Island
Romance
Natural landscapes, glittering beaches, and centuries-old estates are bound to turn any ordinary day into romantic adventure. Our intimate settings offer the chance to nurture your love story, however you see fit—from renewing your vows against a backdrop of blooming bougainvillea to spending a week among sand and sea, in a world made just for two.
Your Celebration, at a Glance
Find inspiring romance at every turn in St. Kitts; our island's natural allure inspires sweethearts to devote themselves wholly to each other. Along with our stunning landscapes and vibrant culture, you can expect:
award-winning destination
Expert on-island wedding coordinators
Unique wedding venues
A diverse range of vetted vendors and services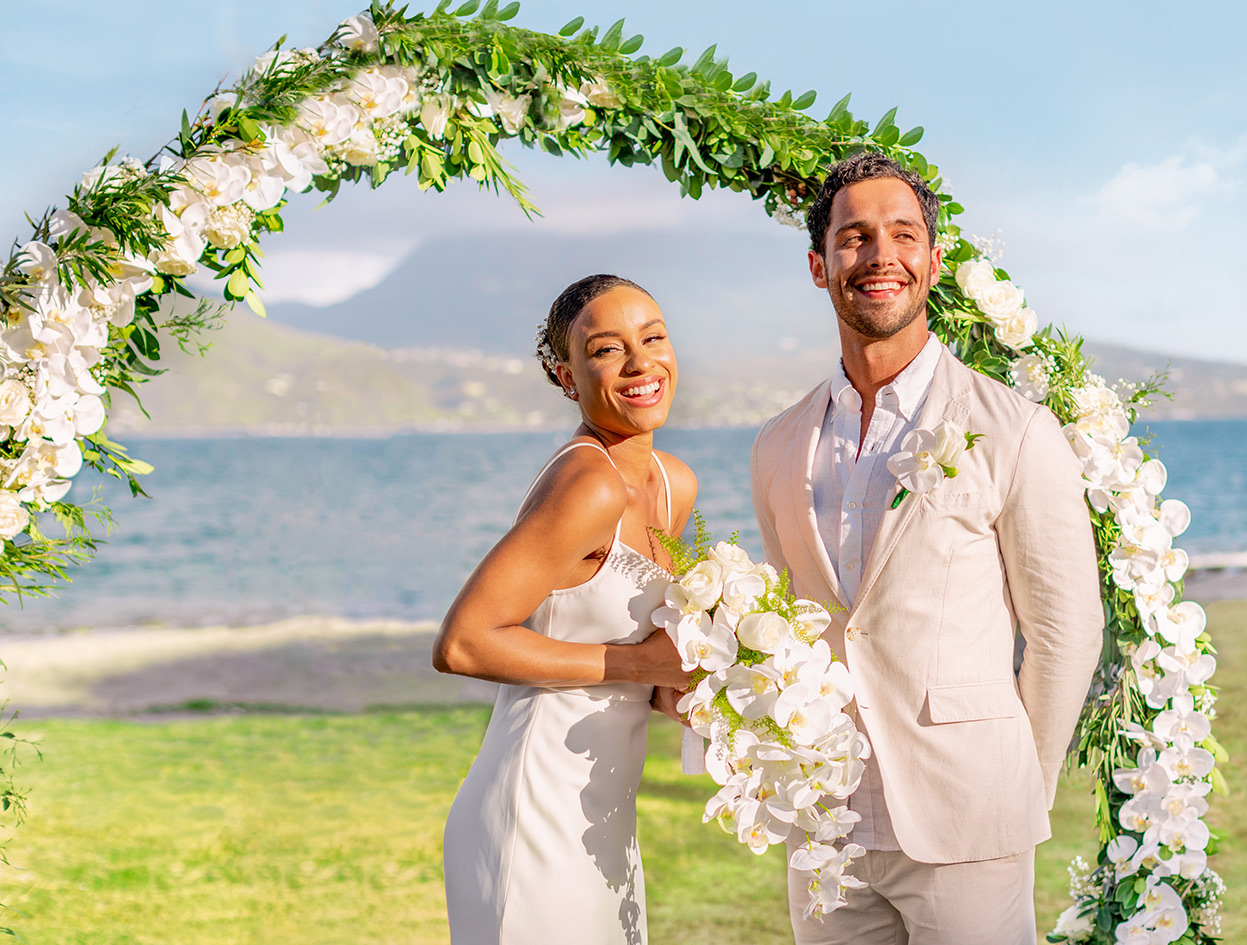 Weddings
From barefoot, beachfront "I Do's" to traditional ceremonies set inside a church, your wedding should celebrate your unique love story. Our wedding planners and event specialists offer the expertise needed to orchestrate every moment of your special day.
Learn More
Honeymoons
Honeymoons
The sweetest thing about a honeymoon is the person you share it with; the second sweetest is the location. Joyful adventures and thrilling excursions offer the chance to discover something new, while long, secluded stretches of sand provide the opportunity to lose yourselves in something special. Choose from the island's many hotels and resorts to find the perfect place for you.
Learn More
Weddings
Romantic
Experiences
Catamaran Sunset Cruises
Horse Back Riding
Partnered Yoga
Dinner With a View
High Adventure
Couples Massages
Exclusive Romance Packages
Focus On Love
Celebrate your love in St. Kitts, and make it even sweeter with a range of exclusive vacation packages designed for truly effortless romantic getaways. 
View All Specials
Shared
With Love
Park Hyatt St. Kitts
"We just arrived back home after our wedding and I wanted to send you over the biggest thank you. What an incredible week and wedding we had, in large part due to you, your team, and all of your hard work. Words cannot express my gratitude towards you. Thank you for helping us achieve our dream day and working so hard to make it so beautiful. Thank you, thank you, thank you, thank you, thank you. We are hoping to be back in St. Kitts next year to celebrate our anniversary and I hope to see you then! "
-Rachel and Cameron
Spice Mill
""We had such a wonderful wedding weekend - we are still coming down from it! You and your team have been so wonderful to us. I just wanted to thank you and your team again! The weekend was wonderful, the wedding was beautiful, and your coordination was seamless!! Thanks for making my sisters day so great.""
-Alyssa and Rob
St. Kitts Marriott
"Alexia and Alicha were wonderful to work with. I cannot say enough about how easy going and accommodating they were. They even took my niece to the bathroom during the ceremony!!!! In addition they helped me to identify vendors for my wedding that were professional and courteous. The value for the price also impressed me. "
-Amy