Skip to Content
Media Center
All Things St. Kitts
The St. Kitts Tourism Authority welcomes media entities of all kinds to St. Kitts and Nevis, where every adventure, big and small, tells a story. We offer this landing page as a resource for creators seeking the latest island-specific information, news and media coverage, brand assets, and more.
In the Press
Get the latest on everything in St. Kitts—from local happenings to major news, and everything in between. 
Read More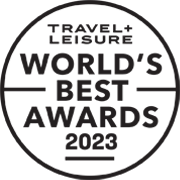 Travel + Leisure Readers' Choice Awards 2023
Conde Nast Traveler 2023 Hot List
Far & Wide Readers' Choice Awards
Travel + Leisure Readers' Choice Award
Caribbean Journal's Greenest Hotels of 2023
Leading Dive Destination
Destination Of
The Year
Best Fine Dining Hotel Restaurant
Get Familiar
Brand Center
We're happy to share a library of photography, logos, and brand guidelines that may be used for the purpose of promoting St. Kitts and Nevis.
Learn More
Our
Storytellers
Interested in capturing our island at an interesting angle? The spirit of St. Kitts is strongest in person, so we encourage journalists, bloggers, and influencers to make the trip. Let us in on your big ideas by filling out our media form.
Get Connected